My Writing Journey: 101 Lessons I Learnt From My Mistakes (#6 Mistake) [Huffington Post]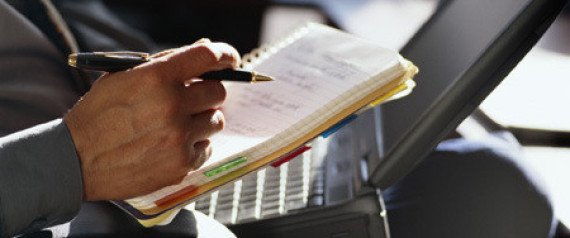 Pitching your work to Editors and Literary Agents on social media
There's nothing to match the feeling of holding your first book in your hand. I recently received a copy of my first novel, The Recession Groom. I smelled the paper, turned the pages, looked at my name, read my bio (as if it was someone else's), checked the book cover and the price and couldn't stop myself from saying, 'Wow! I did it!' Rewind back a few months, and I was at the same place as many other authors. I had pitched my novel to literary agents and publishers across Europe, US, Canada and India. It was very exciting and I learned a lot in the process, but sometimes I'd feel let down for the lack of response. Like many, I was aware that most publishers and agents had a presence on Facebook and Twitter and was tempted to jump the queue and pitch my novel to them via social networks.
Opinions differ as to whether this is a good idea or not. UK based Literary Consultant and Editor, Claire Wingfield feels social media is an excellent way to research and feel connected to the publishing industry and can help authors tune in to what the publishers and agencies are looking for, but does not believe it advisable to pitch or submit your book through these mediums unless requested. After all, it isn't always clear who is managing a social media account; perhaps it's someone in the marketing department or an intern – your casual attempt to pitch a novel to the wrong person may stop you submitting to the right person in their preferred way. In her book, 52 Dates for Writers, Claire recommends following the formal submission guidelines that are usually found on the publisher or the agency's website. And yet, in the right circumstances, some writers have got lucky. Nataly Kelly, co-author of Found in Translation: How Language Shapes Our Lives and Transforms the World, pitched her book to her editor using Linked In. There are communities on Facebook and Twitter which are constantly abuzz with announcements about webinars, writer's meets, conferences and pitch fests. Many of these events allow newbie authors to pitch their work to agents and publishers for free. Now, isn't that wonderful? Publishers need good authors as much as we authors need them. But there are rules of social engagement (spoken and unspoken) which must be followed. And I'd certainly consider creating professional author accounts before befriending hotshot editors or literary agents on social media if you are keen to use these as pitching opportunities. It's easy to forget who you're linked to, which is why I recommend keeping both personal and professional accounts. For instance, my professional Facebook account is 'Vani.Author' and Twitter handle '@Vani_Author', and I not only use both of these accounts to make pubic announcements about my book, events and write-ups, but also make connections with publishers and editors.
Quick Tips (put together in collaboration with UK literary consultant Claire Wingfield):
1. If in doubt, it's best to stick to industry standards and follow the submission guidelines of publishers and agents. These procedures are set up to help publishers and agencies manage submissions.
2. If you happen to come into contact with the right person to pitch to on social media, you might try introducing your idea to see what response you get. This will mean putting a lot of thought into crafting a short pitch or hook, and remaining considerate of how the recipient would like to learn more. If you test the waters like this and do not get a clear response, or think you have been talking to the wrong person, don't forget that you can still submit your material the traditional way.
3. Consider building social media profiles for yourself as a writer if you make heavy use of your personal social media accounts.
Next Blog: #7 Mistake: Dealing with writer's block
This post is also available to read on The Huffington Post. Click here.
---
Comments are closed.